Music
Rock
Bruce Springsteen Tickets
Bruce Springsteen Tickets, Tour Dates & Concerts 2023
Jump to Ticket Availability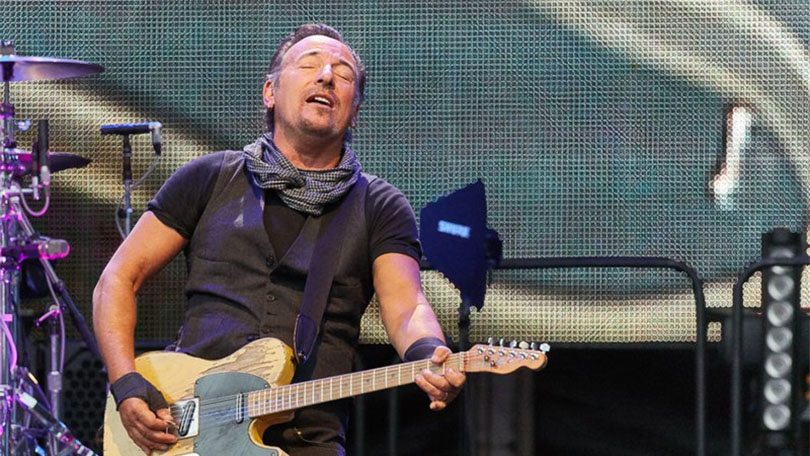 About Bruce Springsteen
Last Updated:
Bruce Springsteen is an American singer, songwriter, and musician. He has released 20 studio albums, many of which feature his backing band the E Street Band. Originally from the Jersey Shore, he is one of the originators of the heartland rock style of music, combining mainstream rock musical style with narrative songs about working class American life. During a career that has spanned six decades, Springsteen has become known for his poetic, socially conscious lyrics and energetic stage performances, sometimes lasting up to four hours in length.
'The Boss' has already announced a number of 2023 dates at major revenues across a number of European countries, performing in France, Spain, Germany, Austria, Switzerland and Scandinavia in what promises to be an absolute smash of a world tour.
UK dates will be announced shortly, with London, Manchester, Birmingham, and Glasgow all likely to be on the list. Sign up for ticket alerts and we'll let you know as soon as tickets are available!
Bruce Springsteen Live Dates
There are currently no Bruce Springsteen dates scheduled. When new Bruce Springsteen dates are announced we will update this page and inform subscribers to our mailing list. Stay up to date with all the latest UK tour news for Bruce Springsteen and beyond by following/liking us on Twitter, Facebook and Instagram.
Bruce Springsteen Ticket Request
Register below and we will contact you by email when Bruce Springsteen UK tour dates are announced: